Appetizers
All items: add $2.00 for marinated chicken breast or $3.00 for fresh grilled steak
Nacho Supreme
Jack and Cheddar cheese, beans, guacamole, sour cream, pico de gallo
Jalapeño poppers
Breaded jalapeños stuffed with cheddar and cream cheese
Combo Sampler
Mini-Quesadilla, Flauta (chicken or beef), 3 Poppers, fresh guacamole, sour cream
Pollo-itos
Lightly-breaded chicken breast pieces served with a spicy chipotle bbq sauce
El Coyote Pizza
Kind of like nachos but with beans and ranchera salsa – a classic!
Nachos
Chips and melted extra-sharp cheddar. Simple and delicious
Guacamole Fresca
Freshly prepared throughout the day with just a little kick
Flautas
Like taquitos but bigger and made with flour tortillas instead of corn. Served with guacamole
Quesadilla
Choose from fresh-grilled veggies, marinated chicken breast, or grilled steak and jack cheese
Soups & Salads
All items: add $2.00 for marinated chicken breast or $3.00 for fresh grilled steak or $5.00 for shrimp
House-made Albondigas Soup
House-made Chicken Tortilla Soup
Mexican Caesar
Crispy romaine lettuce, parmesan cheese, croutons and our homemade zesty caesar dressing
Chicken Taco Salad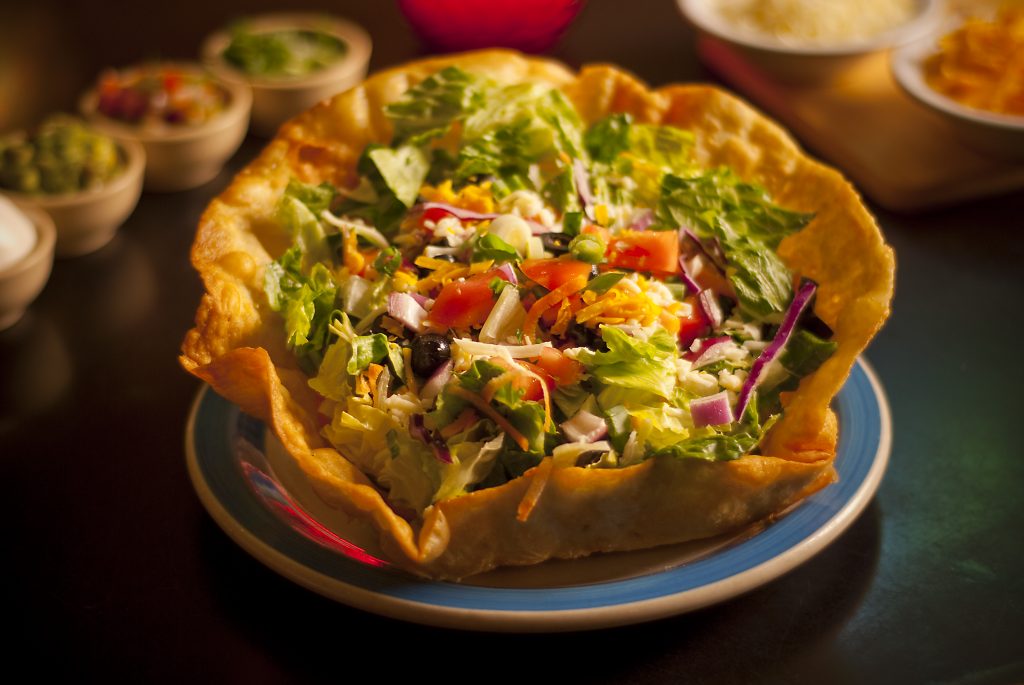 An extra-large crispy flour tortilla shell filled with chicken, beans, lettuce, tomatoes, olives, jack & cheddar cheese
El Coyote Tostada
An eclectic mix of shredded lettuce, avocado, tomatoes, carrots, peas, beets, green beans, piled high on a crisp corn tortilla with beans and cheese
Tostada Fresca
A crisp tortilla with black beans and cheese, piled high with fresh lettuce, tomato, avocado, fire-roasted corn and red pepper
Combinations
Choose any two items:
Cheese Enchilada, Beef or Chicken Taco, Green Corn Tamale, Chile Relleno. All served with rice and beans, or just say "#1" – Which is our legendary cheese Enchilada and Shedded Beef Taco, rice & beans. Corn or flour tortillas served Upon Request
Burritos
Our burritos are BIG and served with your choice of meat or shrimp, rice, beans, red or green sauce and jack cheese. Or for $2 more you can try "La Cocina" style, which adds sides of guacamole, sour creme, pico de gallo, and topped with cheese and enchilada sauce.
Enchiladas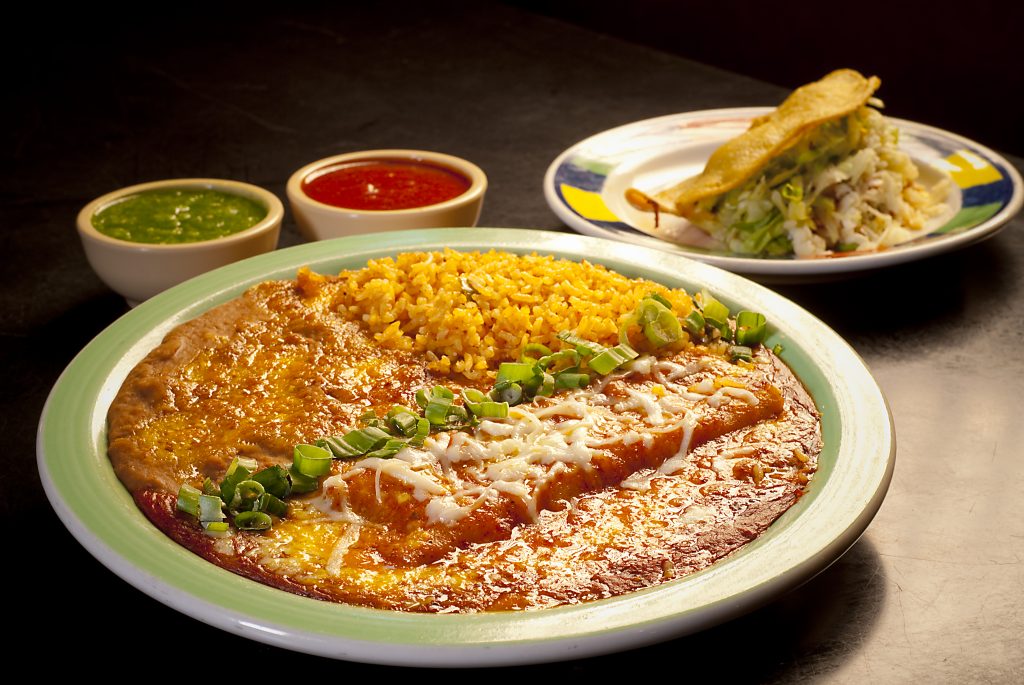 ONE enchilada served with rice and beans. Choose: cheese, Verde, Chicken, steak, shrimp, Suiza, or Ranchera
Suiza
Flour tortilla and jack cheese topped with marinated chicken and our rich tomatillo and Mexican cream sauce. Add shrimp for a bit extra
Ranchera
Salsa ranchera, green chilies, and sour cream
Huevos
Served with rice, beans, and corn or flour tortillas
Rancheros, Con Chorizo, or Con Machaca
Americano
Coyote Burger
Grilled to order and served on a sesame roll, with sharp cheddar cheese, lettuce, tomato, grilled onions, avocado, and house dressing. Served with fries
Especiales De La Casa
El Coyote Fajita Plate
It's fajitas without the grilled veggies. Served with rice, beans, guacamole and pico de gallo (great for making your own mini-burritos) Chicken, Steak, or Shrimp
Fajitas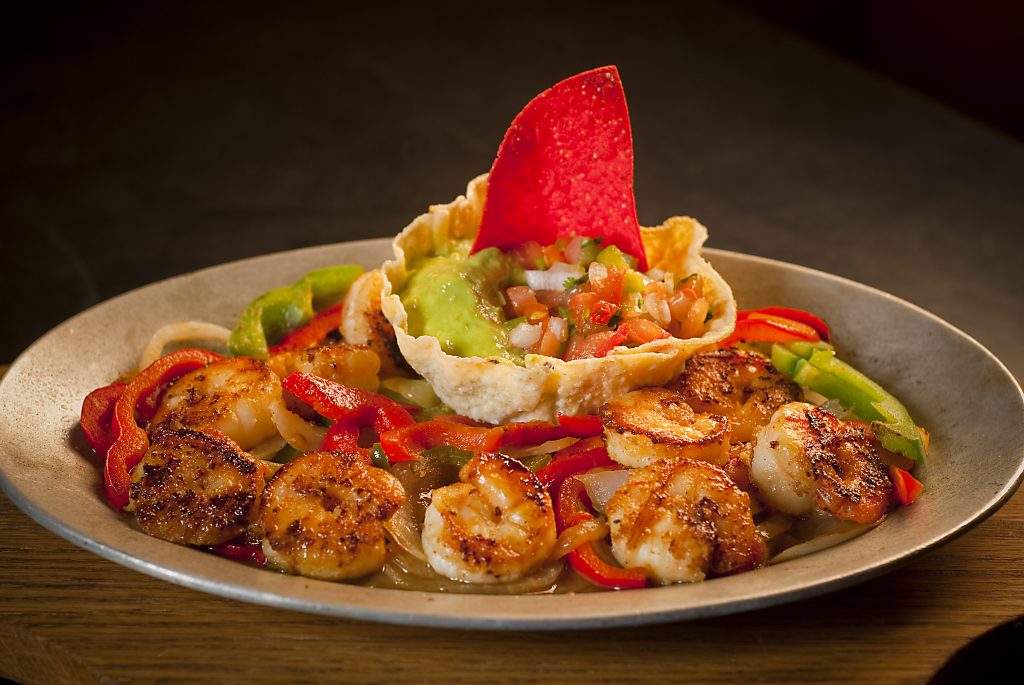 Choose from juicy stripes of marinated chicken breast, grilled ribeye steak or jumbo shrimp, all seasoned to perfection and served sizzling with guacamole, pico de gallo, and rice and beans. Chicken, Steak, Shrimp
Buffalo Tacos (2)
(Subject to availability)
Different and detectable. Served crispy with lean ground buffalo and topped with shredded lettuce, sharp cheddar and cotija cheeses and a dash of vinegar. Served with rice and beans
Street Tacos (3)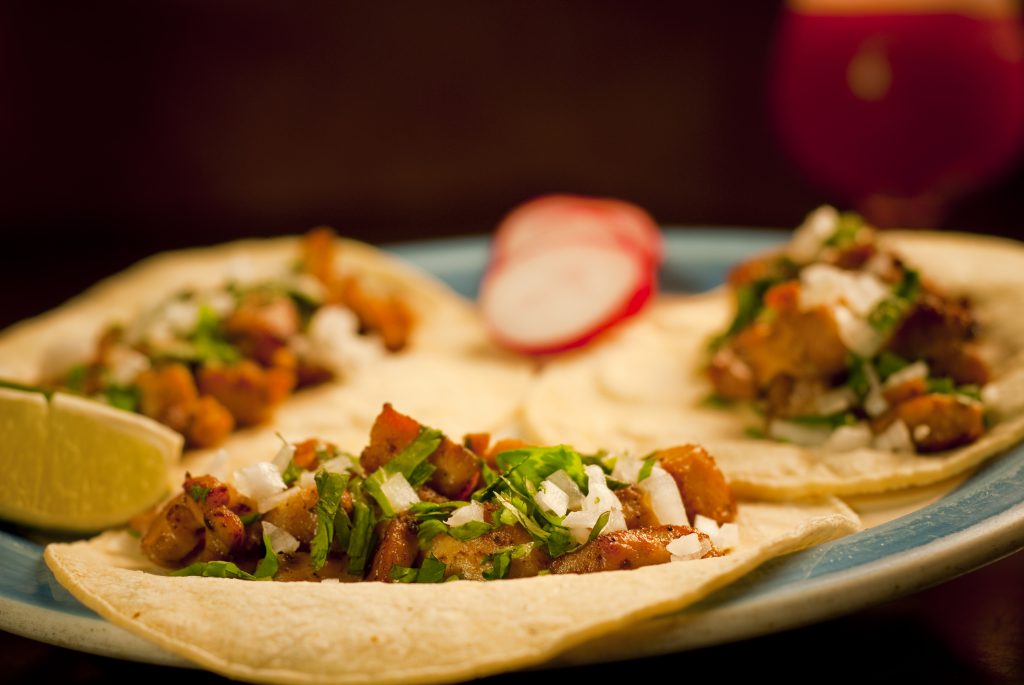 Corn tortillas, freshly-chopped onion and cilantro. Served 3 to an order a le carte with red or green salsa. Chicken, Carnitas, Steak, or Shrimp
Carne Asada
Citrus-Marinated Sterling Silver Ribeye steak, grilled over an open flame and served with rice and beans
Fish Tacos (2)
Lightly breaded and grilled white fish served on corn tortillas with fresh cabbage and our own delicious Mexican cream sauce with rice and beans
Authentico Chile Relleno
A whole fire-roasted poblano chile stuffed with jack cheese, lightly breaded and quick-fried, then topped with our special red salsa
Carnitas
Tender shedded pork, deliciously seasoned and served with rice, beans, guacamole, and pico de gallo
Green Corn Tamales (2)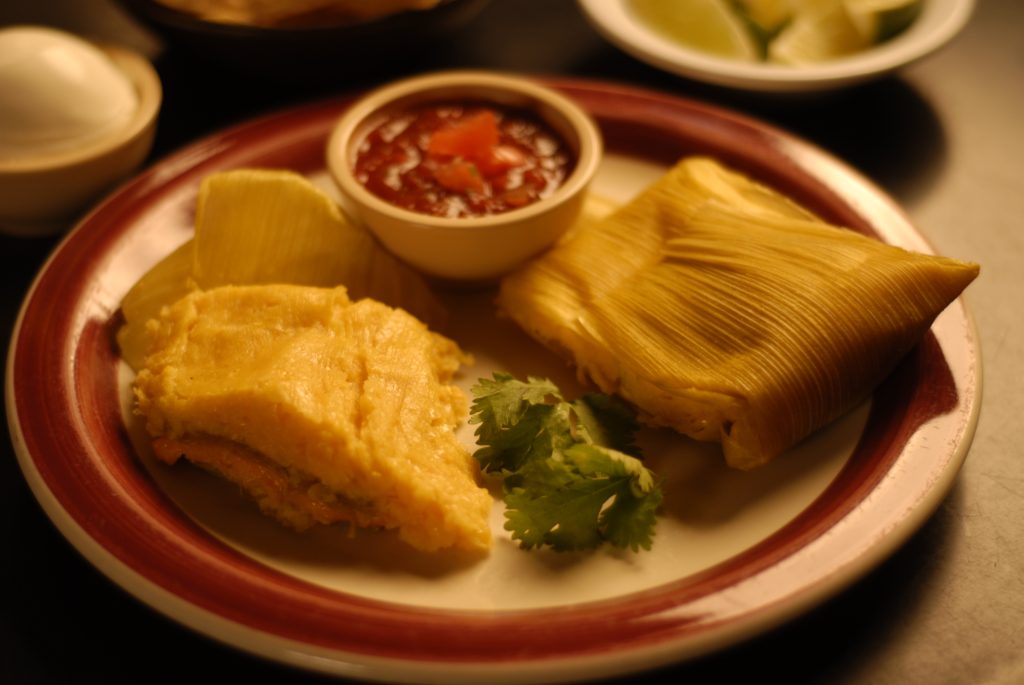 Made fresh daily with fresh ground corn, sharp cheddar cheese and green chile, an El Coyote staple for decades, served a la carte
Enchilada Howard
Named for our first regular customer of over 85 years ago. A cheese enchilada topped with our thick and rich chile con carne (tender cubes of pork). Served with rice and beans
Beverages
Coke, Diet Coke, Sprite, Dr. Pepper, Fanta Orange
Desserts
Ice Cream
Flavors vary
Kahlua-Double Chocolate Cake
Great for sharing
Flan
Fried Ice Cream